JUICE BLENDS
12oz: $9 | 16oz: $12 | 20oz: $15 | 32oz: $22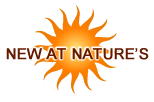 Kiwi Chia
Fresh kiwi, lime, apple juice, chia seed
Skin Glow
Cucumber, carrot, parsley, apple
Immune Booster
Orange, lemon, ginger
Veggie Juice
Celery, cucumber, kale, parsley, carrot, beet
Detox Dream
Activated charcoal powder, 9.5ph water, lemon, ginger, maple syrup, cayenne
Luv Yer Liver
Carrot, beet, cucumber
Garlicky Greens
Cucumber, celery, spinach, parsley, kale garlic, lemon, ginger
Red Zinger
Beet, lime, ginger
Karen's Juice
Celery, cucumber, tomato, spinach, kale carrot, apple, lemon, ginger, parsley, garlic
Green Drink
Celery, cucumber, spinach, parsley, kale
Soursop
Guanabana, cabbage, beet, celery, garlic, ginger
Bromelain Mint
Apple, pineapple, wheat grass, mint
Vitamin A-B-C
Watermelon, strawberries, rosemary
SHOTS
WHEATGRASS
1oz: $3.50 | 2oz: $6.00
GINGER
1oz: $3.00 | 2oz: $5.00
TURMERIC
1oz: $3.50 | 2oz: $6.00
WELLNESS
2oz: $4.00 | 4oz: $7.00
Lemon, Ginger & Cayenne | add Oregano: $1.00
OREGANO OIL
2oz: $3.00 | 4oz: $5.00
Oregano & Apple Juice
E3 LIVE
1oz: $3.50 | 2oz: $6.00
Blue Green Algae
ON GUARD
1oz: $2.00 | 2oz: $4.00
Doterra essential oil, 9.5ph water
SINGLE JUICES
12oz: $7.00 | 16oz: $9.00 | 20oz: $11.00 | 32oz: $16.00
Celery
Vitamin K, Vitamin A & Vitamin C. Excellent source of Potassium, Folate, Calcium, Magnesium, Iron, Phosphorus, Sodium and Amino Acids.
Beet
Rich in Manganese, Potassium & Folate.
Watermelon
Vitamin A & Vitamin C.
Orange
Rich in Bioflavonoids, Pectin & Vitamin C.
Cucumber
Vitamin A, Vitamin C & Potassium. A natural diuretic. Aids the kidneys and urinary tract.
Carrot
Rich in Beta-Carotene; supports healthy eyes; kills fungus.
Apple
Rich in fiber; great for rehydrating in the desert!
Cabbage
Aids in weight loss. Vitamin C helps burn fat; Vitamin B aids ulcers.
TONIC ELIXIRS
8oz: $7 | 12oz: $10
Blue Green
E3 live algae, aloe vera, apple juice, 9.5 ph water.
Curcumin
Turmeric, ginger, lime, apple, ice.
Blood Balance
Moringa, wheatgrass, mint, 9.5 water.
ACV Tonic
Apple cider vinegar, chlorella, ginger, lemon juice, 9.5 water.
Red Sea Moss
Irish sea moss, pomegranate juice.
POMEGRANATE
8oz: $7 | 12oz: $9 | 16oz: $11 | 20oz: $13 | 32oz: $20
Enjoy freshly-pressed, antioxidant-rich Organic Pomegranate Juice to help remove free radicals, protect your cells from damage and reduce inflammation.